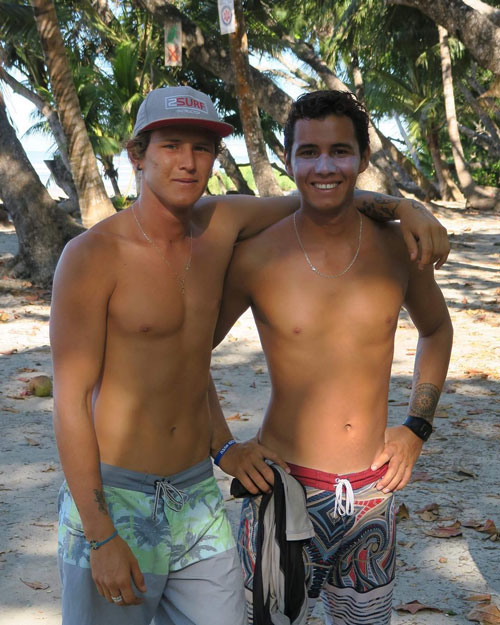 ---
Pura Vida dear travellers
---
We are the Perez family. We grew up here at beautiful Playa Hermosa in Costa Rica. Rich in nature, serenity and positive energy.
Since 1989 we live on our property at Playa Hermosa. Back then there were only a handful of people here. We grew up surfing and know the spot very well. As nature-loving people, we are concerned that our beautiful surroundings are preserved. That's why we treat La Puente Surfhouse like an oasis, which we have created with regional resources and engineering skills of our father.
If you have any questions, just drop us a WhatsApp message or send us an email.