Your retreat at La Puente Surfhouse
Our different rooms are suitable for all kinds of travellers. Whether single travellers or large groups will find a place to stay here. All guests can use the open kitchen, the shared bathroom, the outdoor showers, chill area and other areas of La Puente Surfhouse.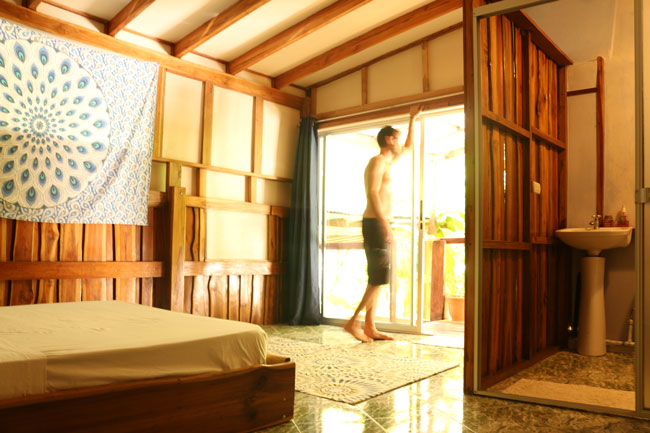 Double room deluxe
$70/day
---
The double room deluxe radiates positive energies with its wooden look. Via a small terrace you enter the double room with its private bathroom. Make yourself comfortable and enjoy our most beautiful room!
AC - Air conditioning
Private bathroom
Terrace
Double Bed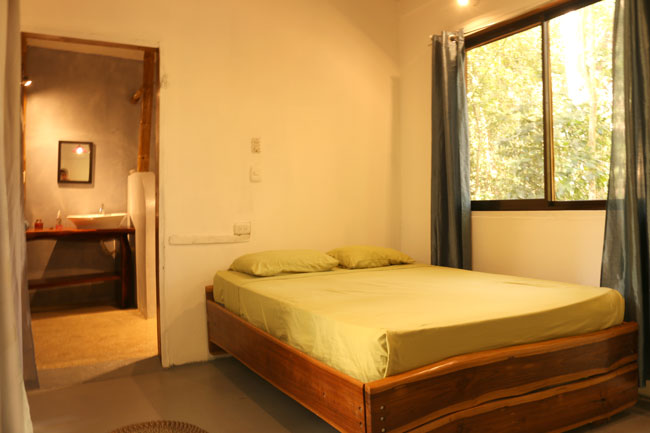 Double room with private Bathroom
$60/day
---
This room is ideal for couples or travellers who have higher expectations. Privacy, space and stylish architecture make this room inviting.
Private bathroom
Sliding window with mosquito net
Swinging fan
Double Bed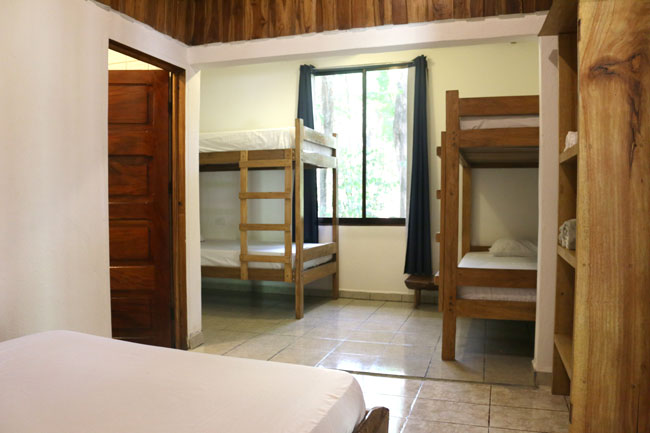 Shared room
$100/day
---
Travel groups of up to six people will find here an ideal place to stay together. We rent the room as a whole and make you a special offer in the low season if you are a smaller group. Just ask us!
Bathroom
Sliding window with mosquito net
Swinging fan
2x Bunk beds, 1x double bed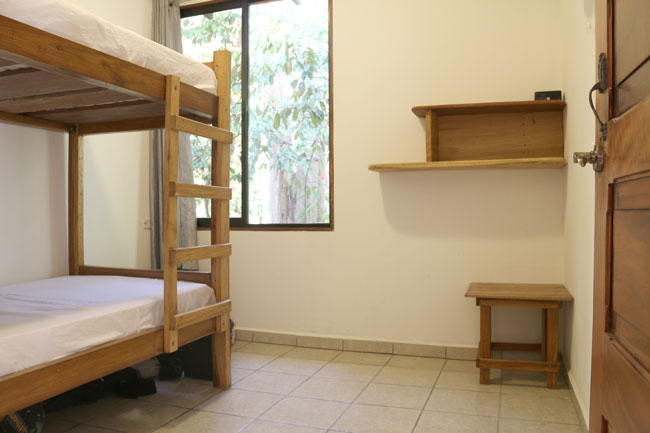 Bunk bed room
$40/day
---
Two people can stay in this room. With its bunk bed it is designed for two travel buddies. Stow your suitcases under the bed, make yourself comfortable and enjoy your retreat.
Bunk Bed for two persons
Sliding window with mosquito net
Swinging fan
Shelf with lockable cash box